Our last day in St. George was spent at this cute park they have on Main Street. There is a fun splash pad, a Children's Museum, and a cute carousel. We thought we'd get in as much fun in as we could and wear the boys out for the ride home that afternoon.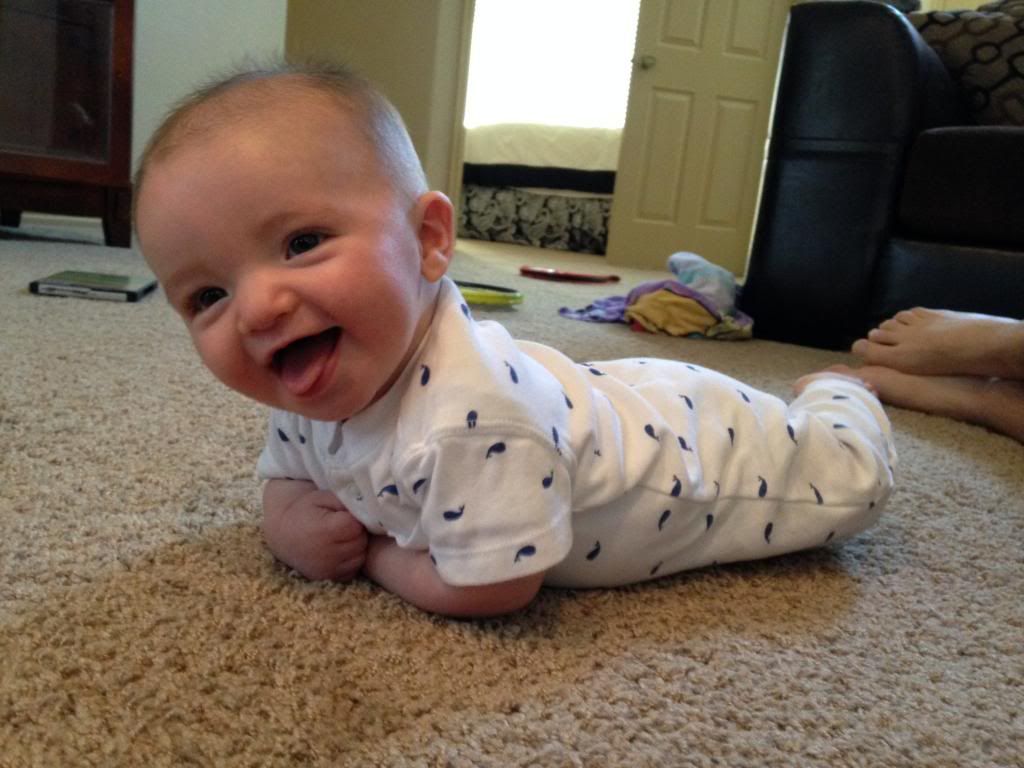 This was earlier at the condo but I had to make sure I got that big smile on here!
He was excited.. before the ride started..
Soon after, he was telling me to get him off haha.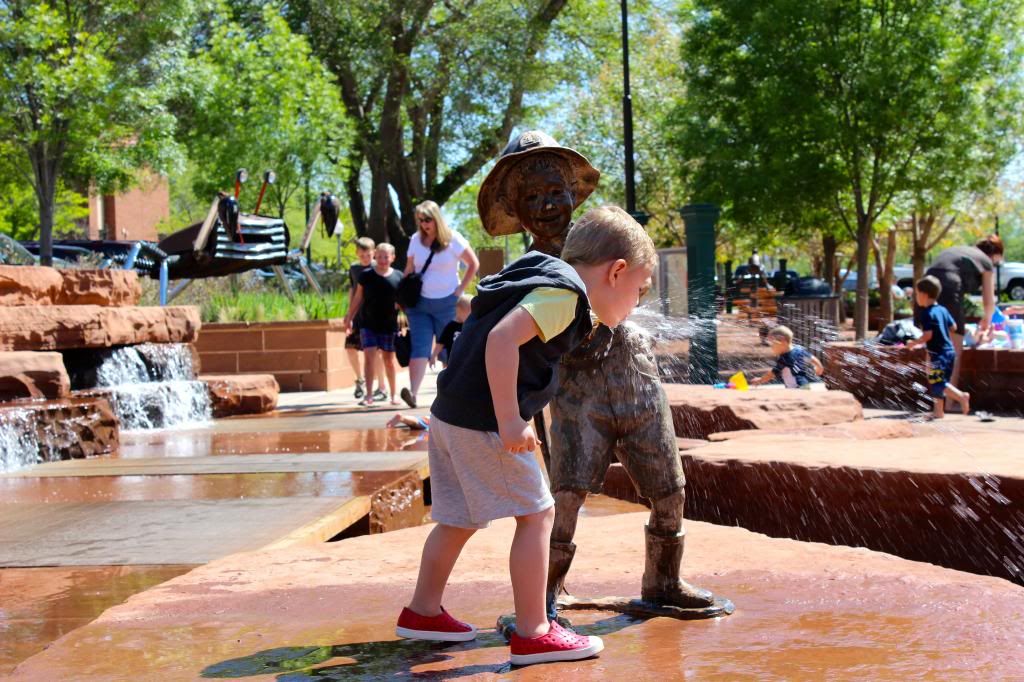 Children's Museum.
Dad teaching Hayes the ropes.
(For anyone that doesn't know, Joe grew up on a farm:))
Thanks for the good time St. George!