Joe and I had fun playing Santa this year. I think we were more excited to give Hayes his presents than we were to get presents.
(Although, we loved our presents as well

;

))
Hayes woke up at about 7:30 a.m. on Christmas morning. As soon as he woke up we said, "Hayes, should we go see what Santa brought you?!" Hayes, "Ya!" (While throwing his hands in the air.) "Toys!!" haha I loved that he was so excited! We were all very spoiled!!
I love this special time of year to celebrate the birth of our Savior and take time to reflect on his life and his teachings. I have felt an overwhelming sense of gratitude for all of our wonderful blessings and for the opportunity to spend time with family this holiday season. Hope everyone's Christmas was merry and bright!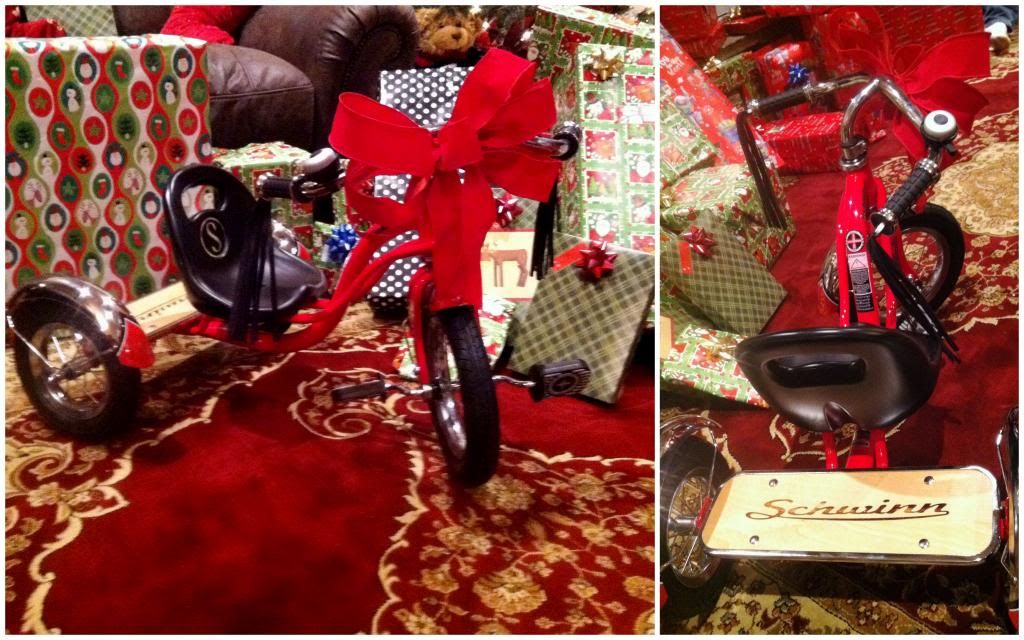 We got Hayes the cutest Schwinn tricycle. We were pretty excited for him to see it.
Coming up the stairs to see what Santa brought and opening presents!
His face says it all :)
Hayes loves tools.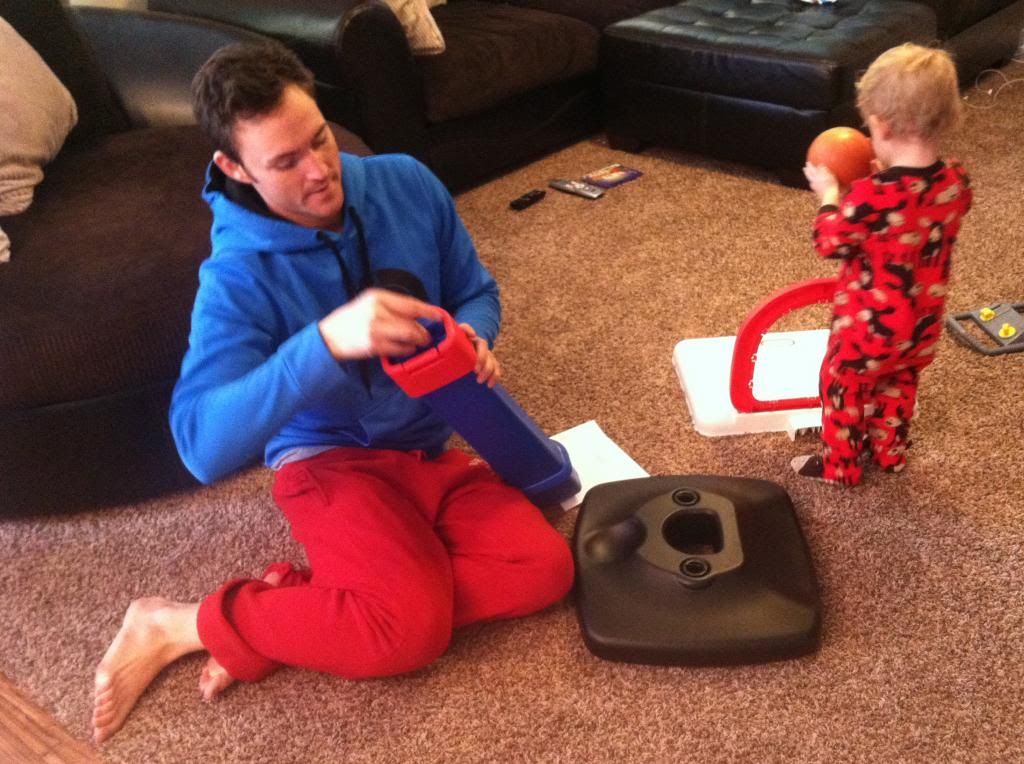 Putting together Hayes's basketball hoop later that day.
Modeling the outfit Grandma Andelin sent him :)
Playing games. Eating too many sweets.
The boys watching movies downstairs.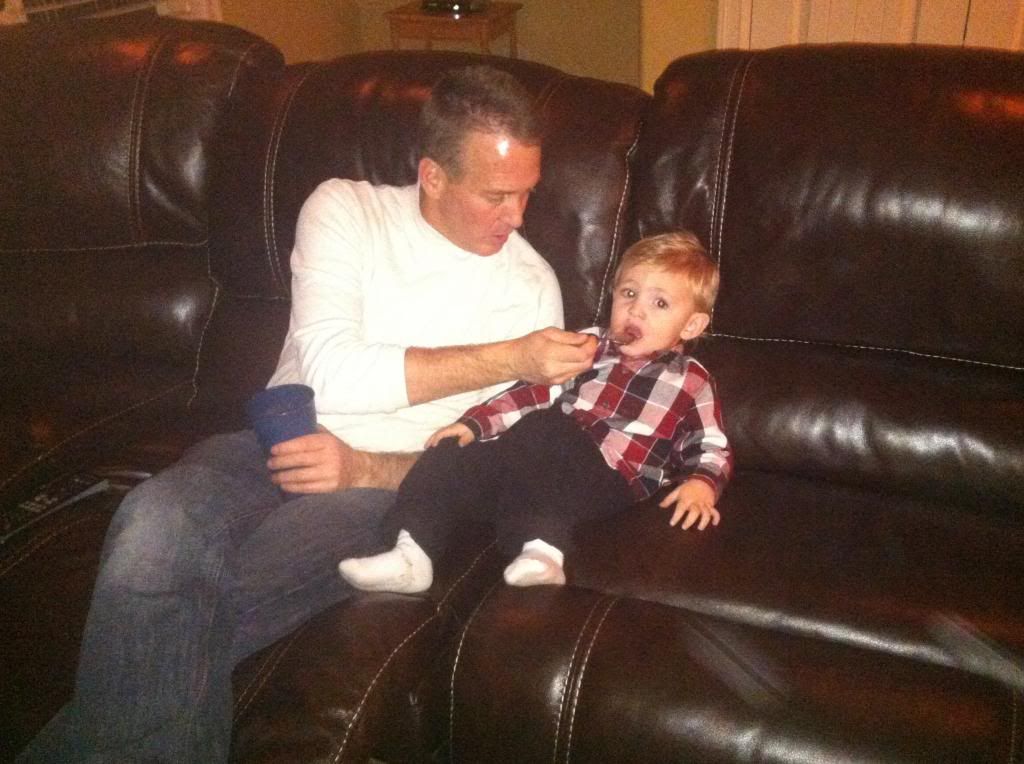 Hayes always seems to find the people with the treats.
My parents gave Joe a BBQ grill for Christmas! Hayes helped put it together the next day :)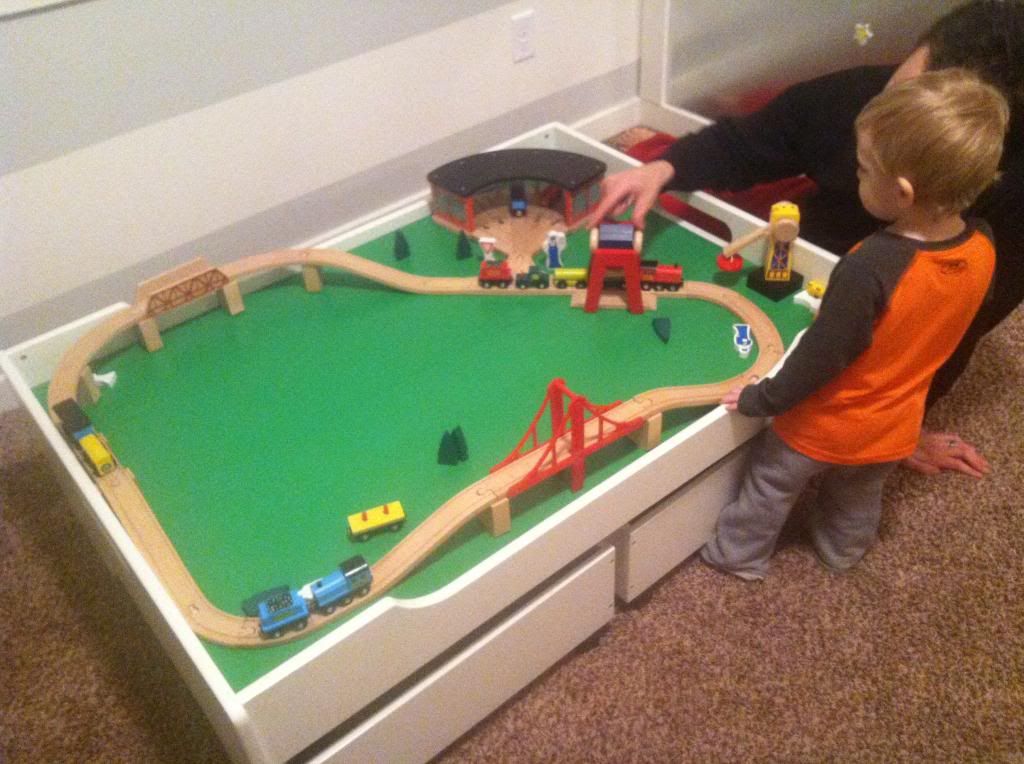 Setting up Hayes's train set from Grams and Bampa. He is so spoiled.
This is like 1/4 of the tracks. We'll keep it simple for now!
Joe testing out his new grill. He loves it. (Yay for me :))
Hayes decided to watch Ice Age on his trike. Haha. Best seat in the house.



I would say Christmas was a success!