On Sunday we headed over to the Empire State Building and then went to see a play on Broadway!
King Kong!
View from the top of the Empire State Building.
We went to see Wicked! It was sooo good. I loved it!!
Monday was our last day and we did a lot of site seeing! Joe was excited to walk around Wall Street.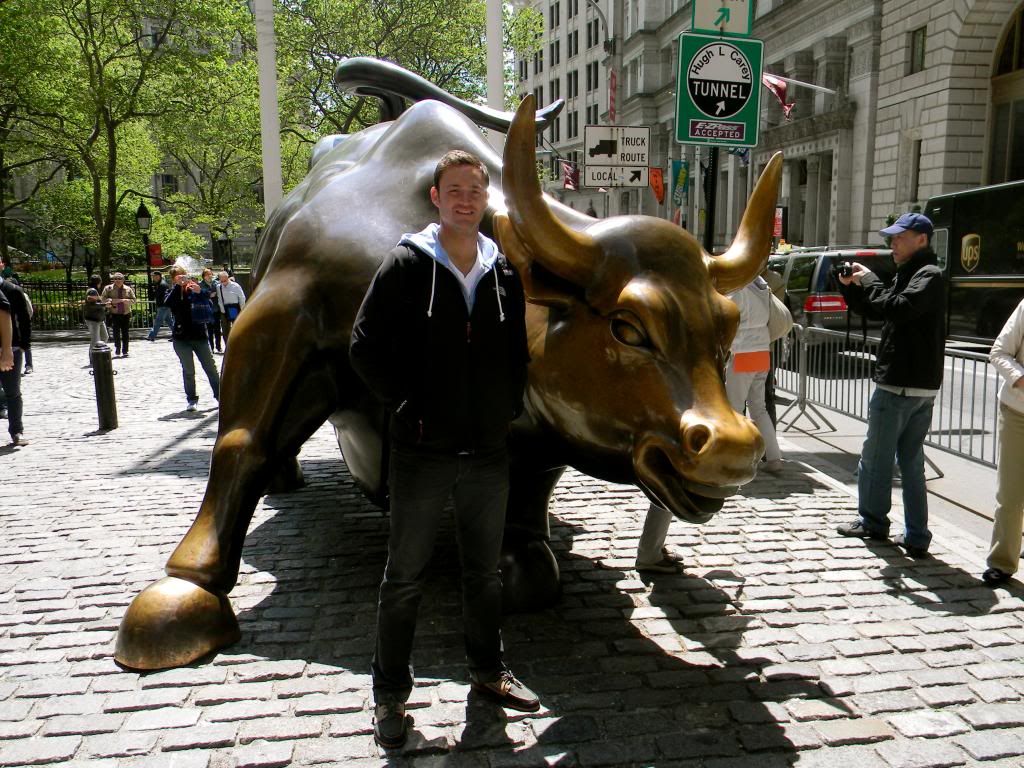 The Wall Street Bull.
We took a ferry to Staten Island to see the Statue of Liberty.
It was a bit windy!
Pretty view of Manhattan from the ferry.
Later we walked across the Brooklyn Bridge.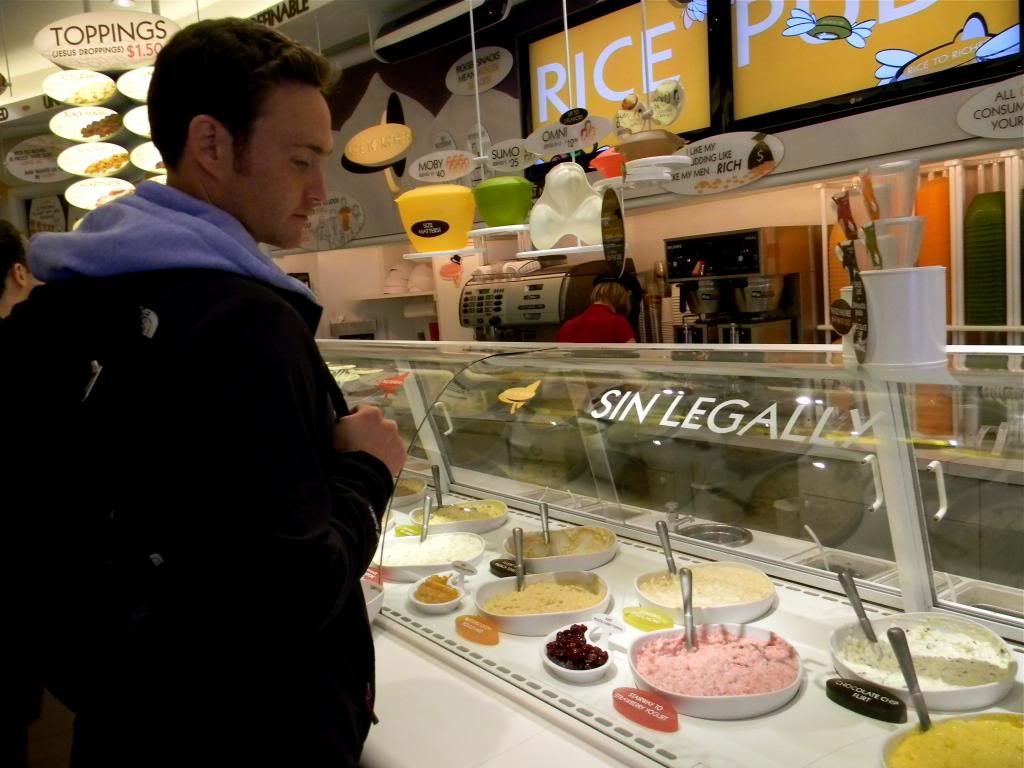 We had dinner at a delicious little Mexican restaurant and then went to Rice to Riches for dessert.
Yumm!
We packed a ton of excitement and activities into a few days in New York! I think it probably made Joe want to live there more... and me a little less haha. The next day was all traveling home to see our little boy! I always have such a hard time leaving Hayes. Thanks mom and dad for watching him! Until next time NYC!