Surprise!! Baby #3 is baking! I definitely didn't expect to be pregnant with my third child at 24 years old, but that's just the way life goes I guess! We've been fortunate to be able to plan and get pregnant without any problem with the first two and I realize a baby at any time is such a blessing. It'll be a little crazy for awhile, but we know how to be parents and I love my babies more than anything.
I'm about 14 weeks nows. The past two months have been a bit rough. Nausea off and on 24/7 plus exhaustion/low energy don't mix well with an active toddler and an increasingly active baby. But, we've made it through what was hopefully the worst and I'm hoping to feel that 2nd trimester bliss any day now :) It has already gotten a little better. I mostly just love toast and popcorn all the time and need to eat like every 2 hours. I swear I noticed a difference in my tummy at 5 weeks. I think I show earlier and earlier with each pregnancy. So, basically I will be massive by the end of this :/
Anyway, we're excited for this sweet spirit to join our family. I honestly believe this baby was meant to come at this time for a reason and we continue to feel the Lord's guiding hand in our lives.
Cohen's taking notes from the best big brother.
(Love my little models.)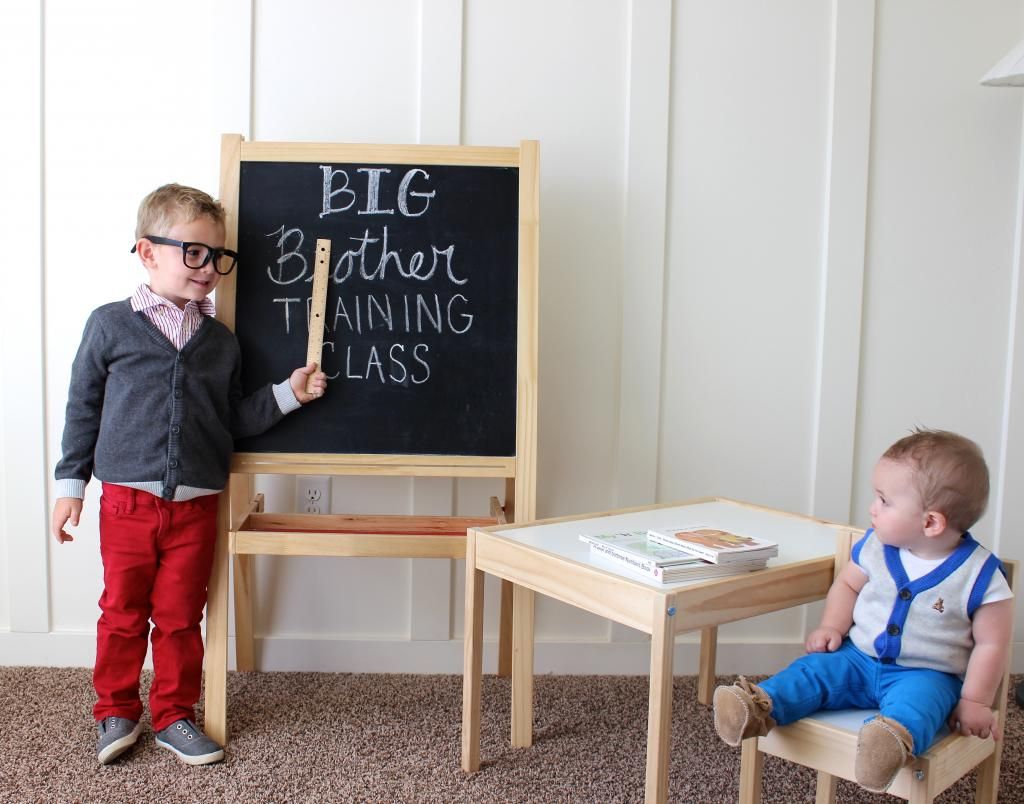 This last one might more accurately reflect their feelings on the situation ;)