Active. That's the first thing I think of to describe the stage Cohen is in right now. My once chill baby has become a non-stop active, little guy! I was reading what I said about Hayes at 9 months old and I could copy and paste the majority of it. They are soo much alike at this age, it's nuts. Cohen is not content being on the ground anymore. Nooo, no. He wants to hold your hands and walk around constantly. He climbs up anything he can, walks along things, and falls… quite a bit… Although, he is getting better at softer landings. He likes his walker okay, but would rather you help him walk. He could not care less about t.v. or any baby toys. I think he sees his big brother and just wants to play like a big boy!
I'm amazed at the bond between these brothers already.
When we first brought Cohen home, I thought Hayes would never like him.. haha.
But, they play and laugh together all the time. Hayes loves to do weird stuff and make him laugh. He is also sweet to him and will bring Cohen toys and ask me if it's okay to feed him things. Hayes is definitely Cohen's favorite person. Cohen will just see him and start giggling. I love to watch them together.
Cohen is over this baby food stuff.
He wants normal food and a sippy cup.
It makes meal times a little harder, but I tend to just blend up whatever I can.
String cheese, fruit, and bits of toast are probably his favorites.
Still no teeth!
His little personality is shining through more and more and I love to see the light in his eyes as he learns and understands more.
We've just begun with some signing, which he kind of hates, but I'm hoping he'll come around :) He says "dada" and "mama." Usually "dada" when he is happy and "mamamama" when he is sad…
We put him to sleep at about 8 p.m. and he still sleeps through the night (almost always) which is great! But, he tends to wake up at about 6:30 a.m. which never gets easier haha.
We love this little guy and watching him grow! He's the cutest and continually makes us smile.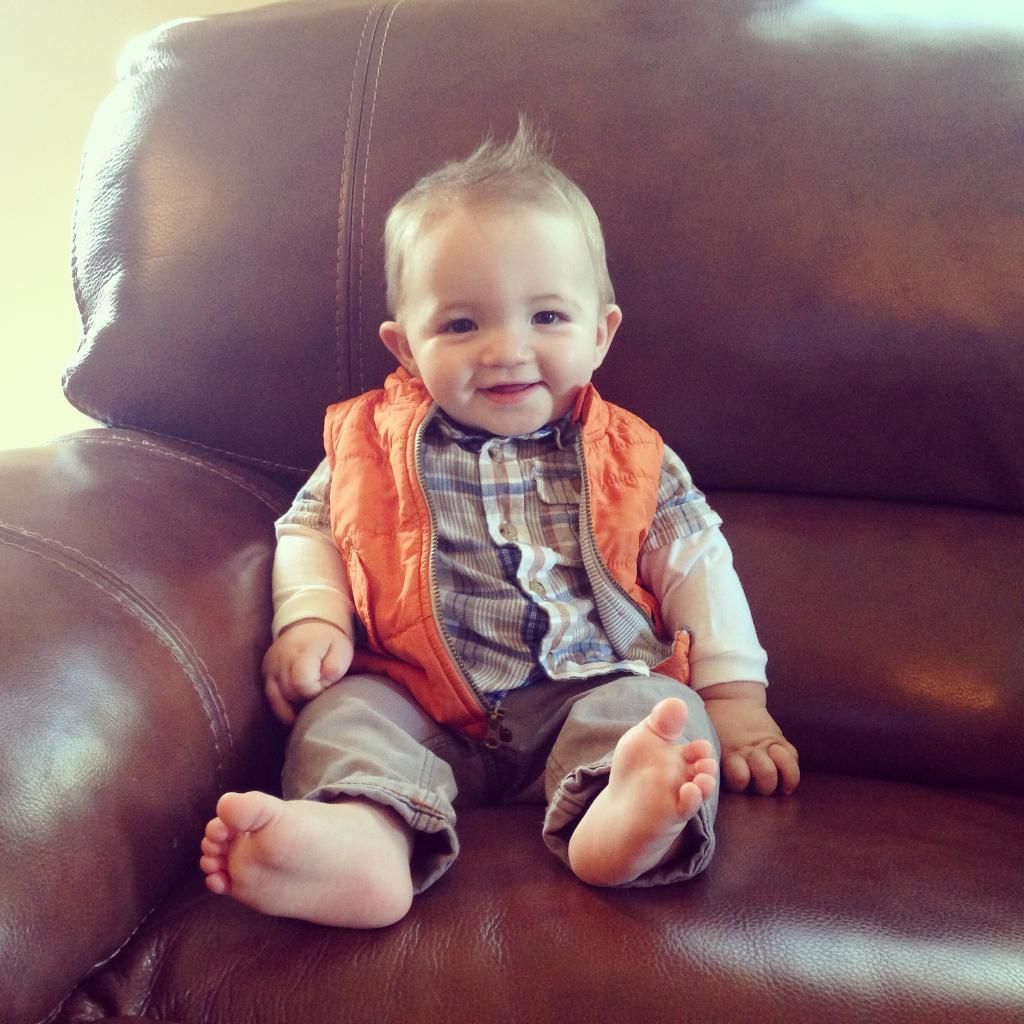 Ahh, I can't get enough of this little face!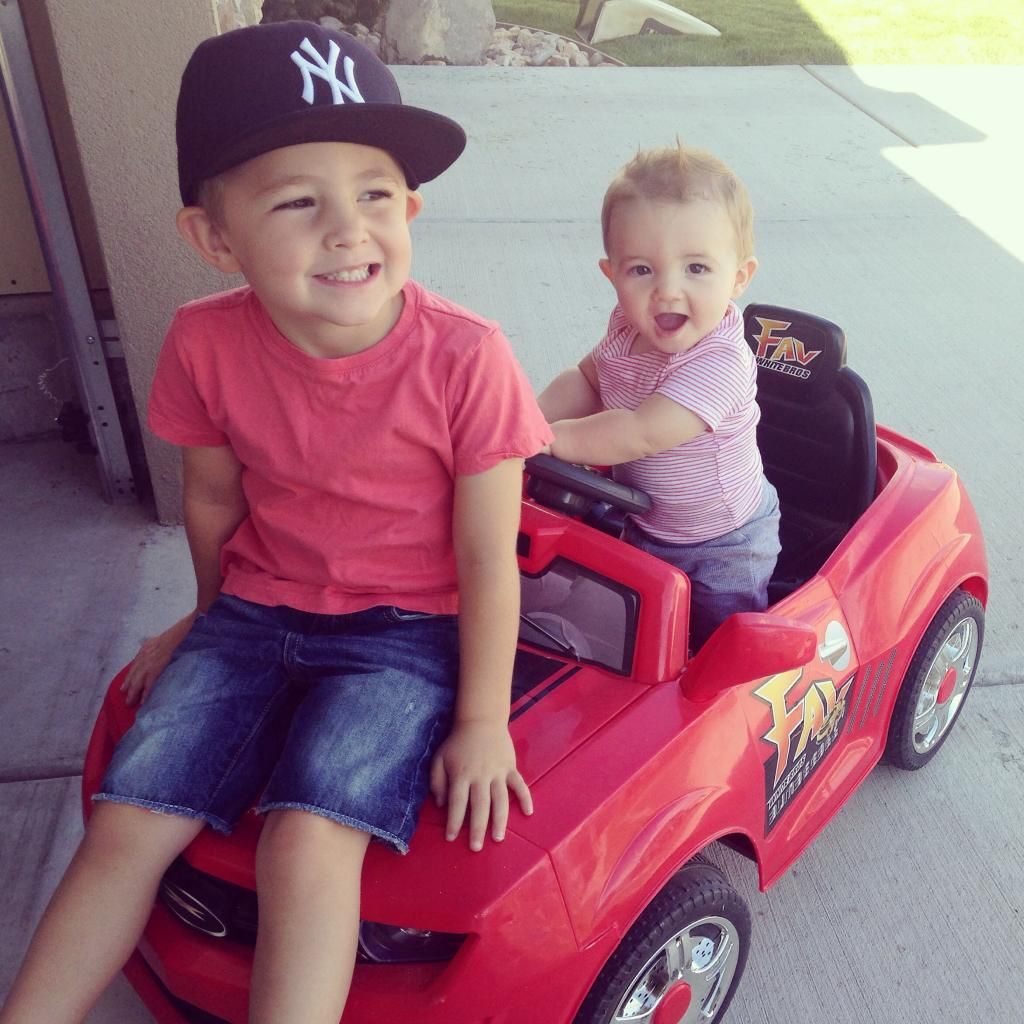 Saturday Shenanigans with Hayes.
Sending Dad a pic of his cute, little haircut from Grams.
Those thighs!
Always.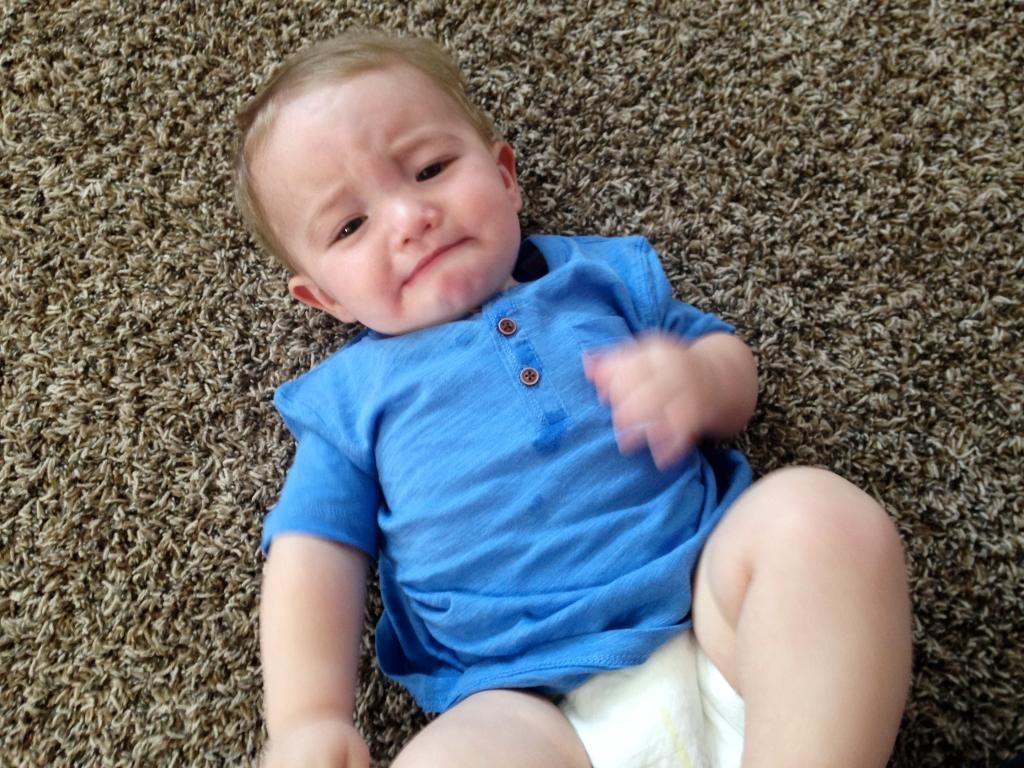 Saddest face!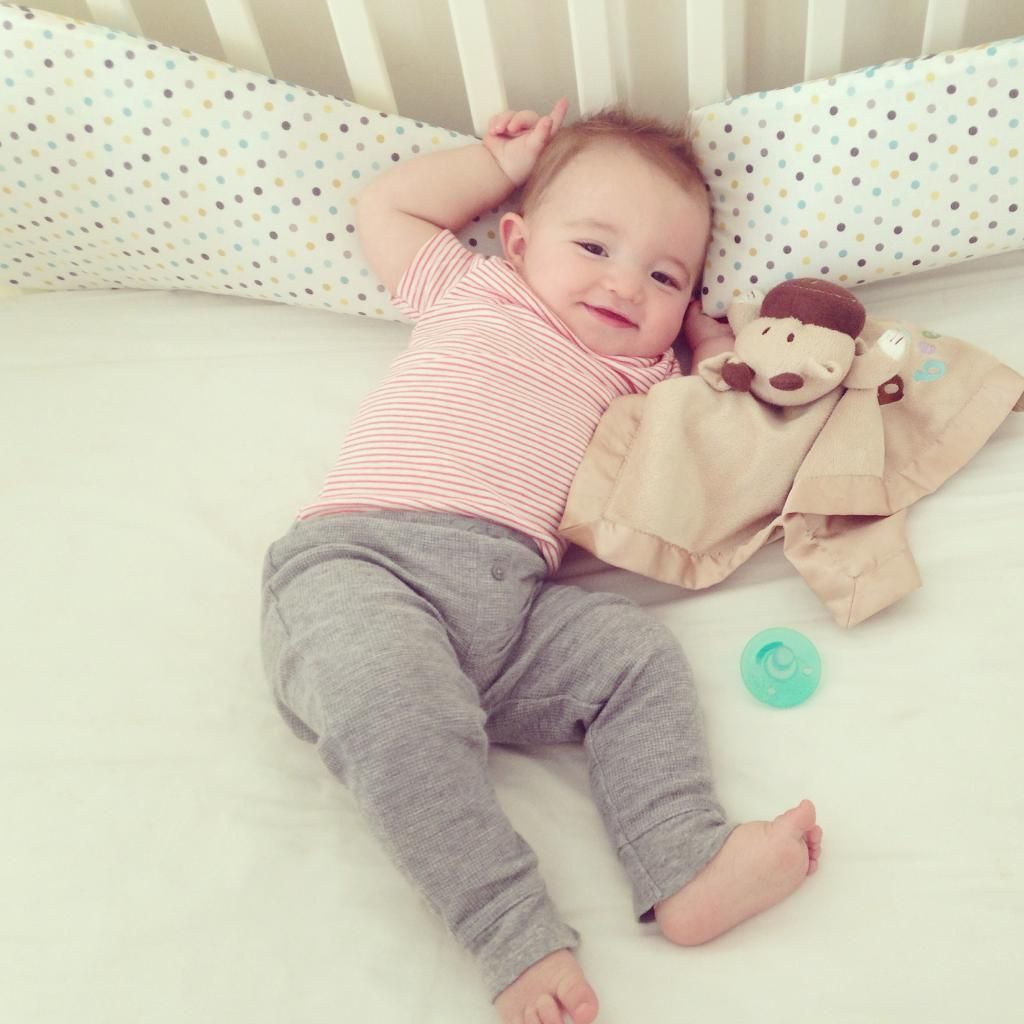 So happy after a good nap!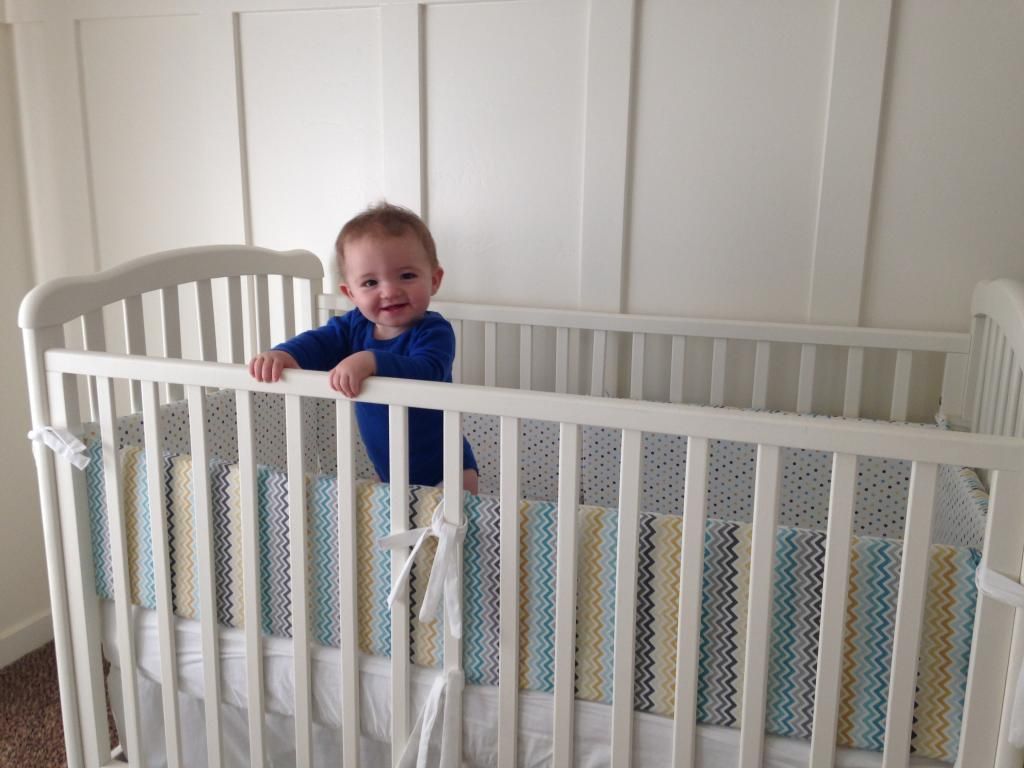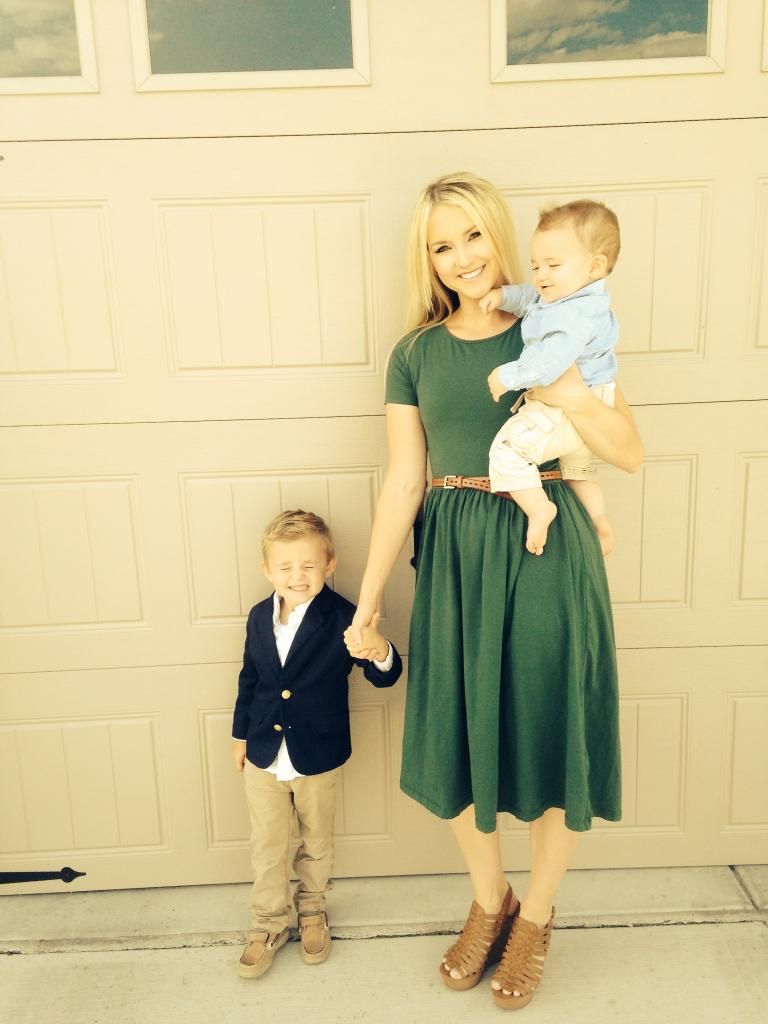 Trying to get a normal pic with these two in their Sunday best was near impossible haha.
#cheeseballs