So far I have used this blog as a sort of journal to document my family and our adventures together. It has been so fun for me, especially looking back at how much we've grown in the last few years. Today I'm excited to announce that along with documenting our little fam, I'm going to start using it as my creative outlet for, well, everything! I'm hoping to throw out favorites, fashion, all things kids, parties, videos, or whatever I'm feeling inspired by at the time. I don't know what it is with my wiring, but I always have a million ideas running through my head for the next family activity, project, party, outing etc. that I feel the need to plan. Ask my mom... she usually gets to hear all about them. She is so patient. Haha. Well, I'm going to idea vomit all over the blog! I've been wanting to do this for awhile, but have felt intimidated by the other bajillion blogs out there. I've decided to toss insecurities to the wind and just do me! Hopefully, I can inspire others to be creative, enjoy the journey of raising littles, do what makes you happy AND that you'll add me to your list of favs!
Here's to the start of something new!!
(Anyone else start singing a little High School Musical when you read that?)
And because a post isn't nearly as exciting without pictures, here are a couple that just make my heart happy!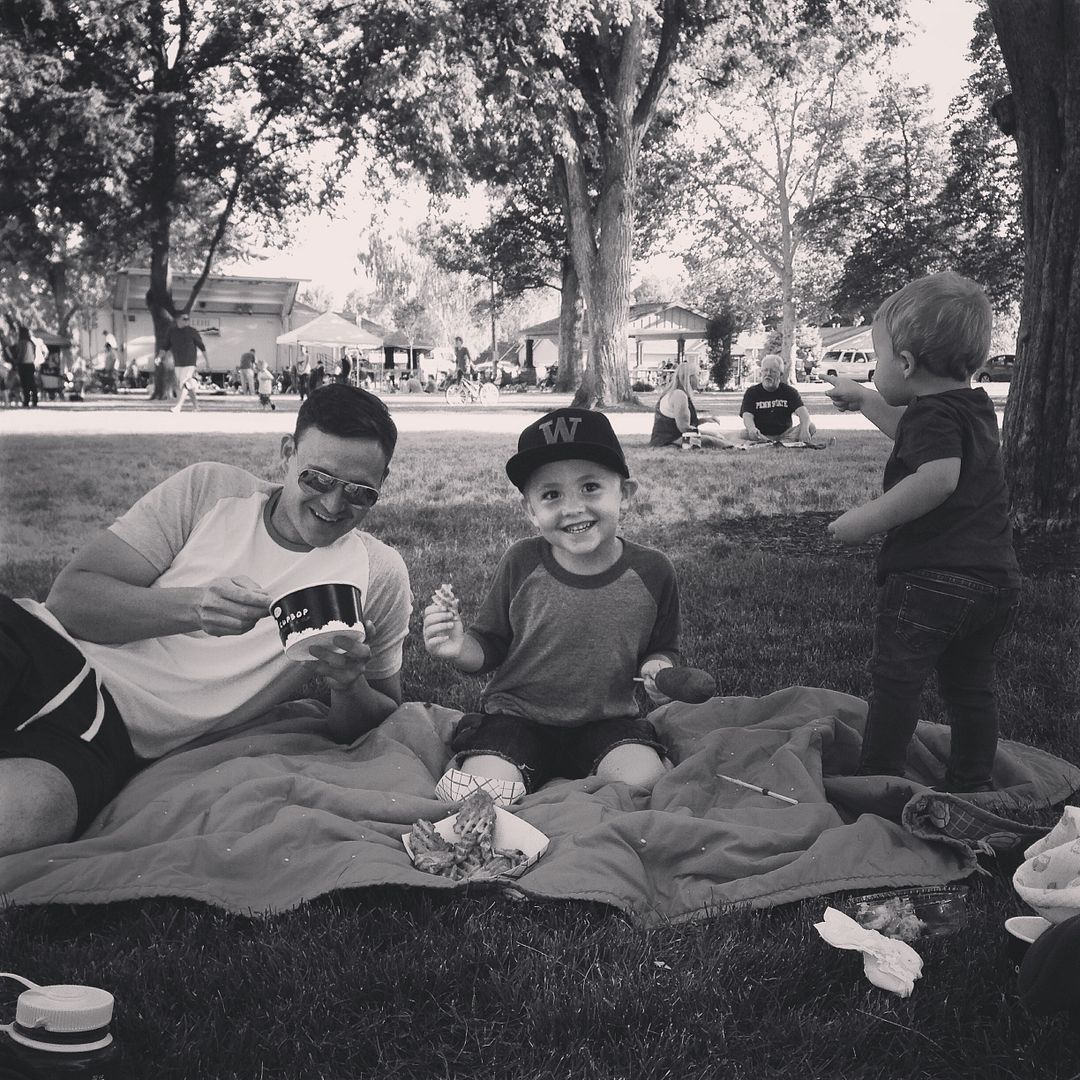 Food trucks have become a summer favorite!
You can't tell, but Cohen was boogie'n to some music at the park.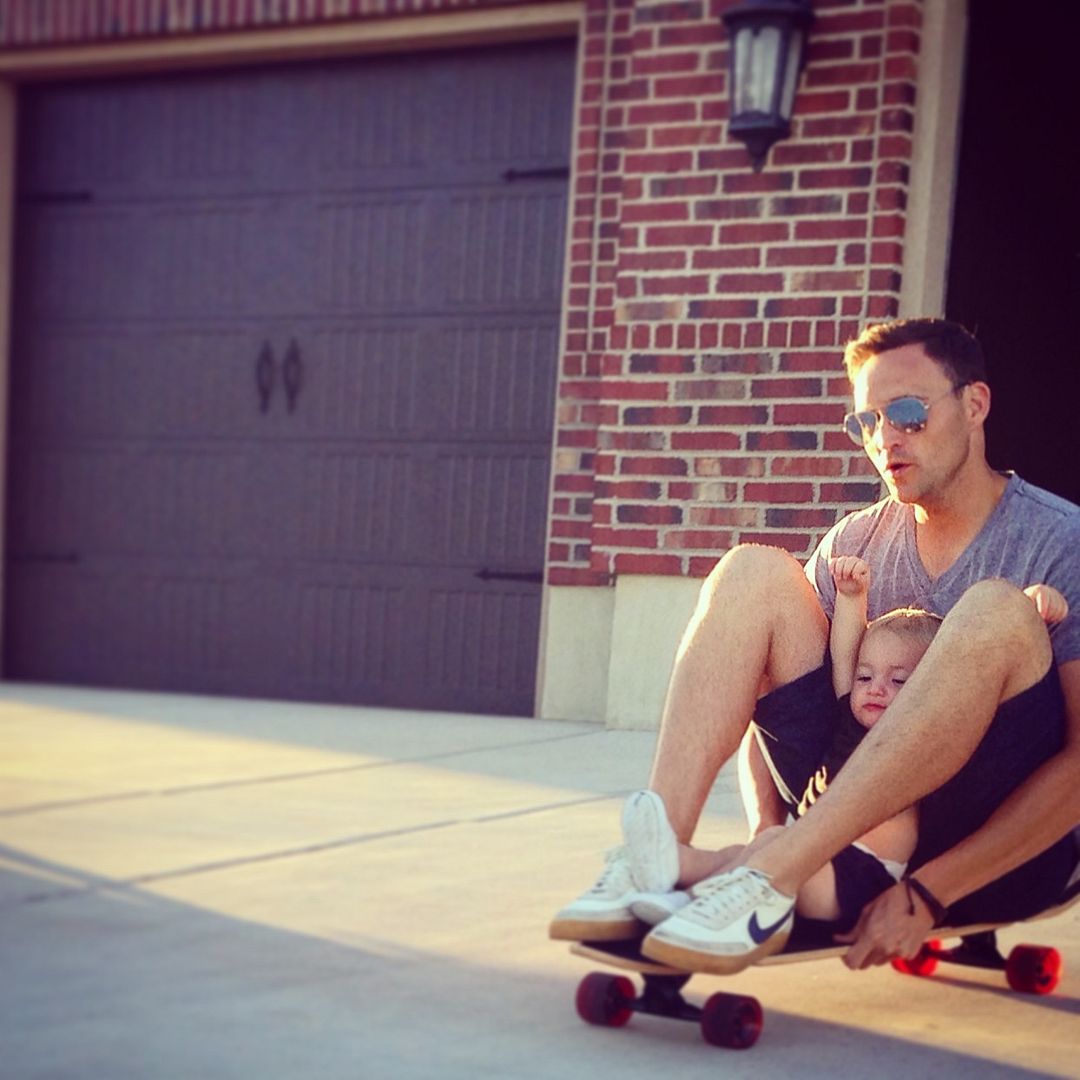 Long boarding with Dad.
He wants to do it over and over and over again!